Clutches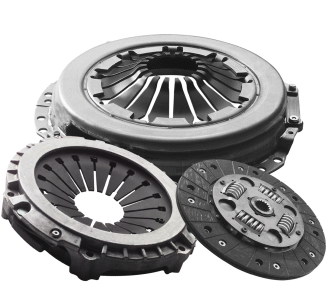 FREE CLUTCH CHECKS
If you think your clutch is faulty then we will perform a free clutch check. One of our skilled technicians will perform a road test on your vehicle with no obligation for a repair. This road test will be performed in just a few minutes with a while you wait service.
We have been expertly fitting Clutches for over 20 years and in this time we have fitted thousands of clutches.
COMMON FAILURE FAULTS
Slip - Engine accelerates without giving a corresponding increase in vehicle speed.
Judder - Severe low frequency vibration.
Drag - Difficulty in engaging first gear from neutral without making noise, joltng whilst changing gear whilst vehicle is in motion, vehicle moves when pedal is fully depressed.
CONCENTRIC SLAVE CYLINDERS (CSC)
On modern day vehicles it is becoming increasingly common that the CSC will need to be replaced at the same time as the clutch.
DUAL MASS FLYWHEELS
The flywheel is a metal disc which is fitted directly onto the crankshaft between the engine and clutch. Its purpose is to create a smoother transfer of power from the engine to the drive train. The flywheel gives you a more smoother driving experience.
Indications of a worn flywheel - Vibration, intermittent clutch slip and Irregular noises.